Do you enjoy stories about Bigfoot? I know I do. I've always imagined what it would be like to see one of those creatures in real life (assuming they actually exist). My friend and fellow author Spencer Durrant and I have often talked about co-authoring a book about Bigfoot legends in Utah. For these reasons, if I discover a good piece of fiction involving a Bigfoot as a character, chances are good I'm going to enjoy it.
That's why Bigfoot: a Short Story by D.L. Finn is the latest book to get the spotlight treatment on my website.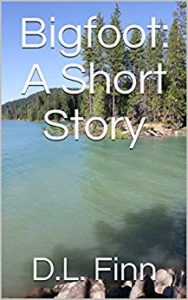 Told from a first-person point-of-view, it follows the main character as they stumble upon a blog post chronicling an interview with their close friend Bob Simon as he recounts orders to poison a lake to kill Bigfoot. From there, an gripping and engrossing tale unfolds as the narrator combs through the blog to find out what happened to Bob, his wife, and his son.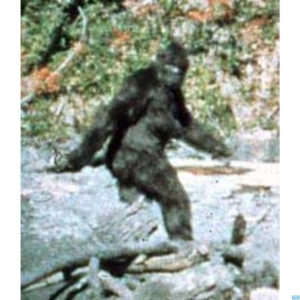 I love engaging and gripping short stories. Bigfoot: a Short Story fits the bill. It offers up some surprising twists and turns that will leave you hungering for more tales from this fictional world that D.L. Finn has constructed. She offers up a unique take on the Sasquatch legend that is both fun and exciting. It's one of those tales where I can truthfully say I wish I had thought of it.
This is a cool story that uses a blog post as a framing device to create a narrative that covers the spectrum from government conspiracies to alien invasions. Sci-fi fans will not be disappointed. It has compelling characters and some nice suspense in the story's climax. It also creates a origin theory for the Bigfoot species that goes off the beaten path.
My verdict: Five Stars

There is enough of a backstory here to expand Bigfoot out further into a novel and, honestly, I'd be first in line to get that book if it happens.
Go pick up a copy at Amazon today. You won't be disappointed.