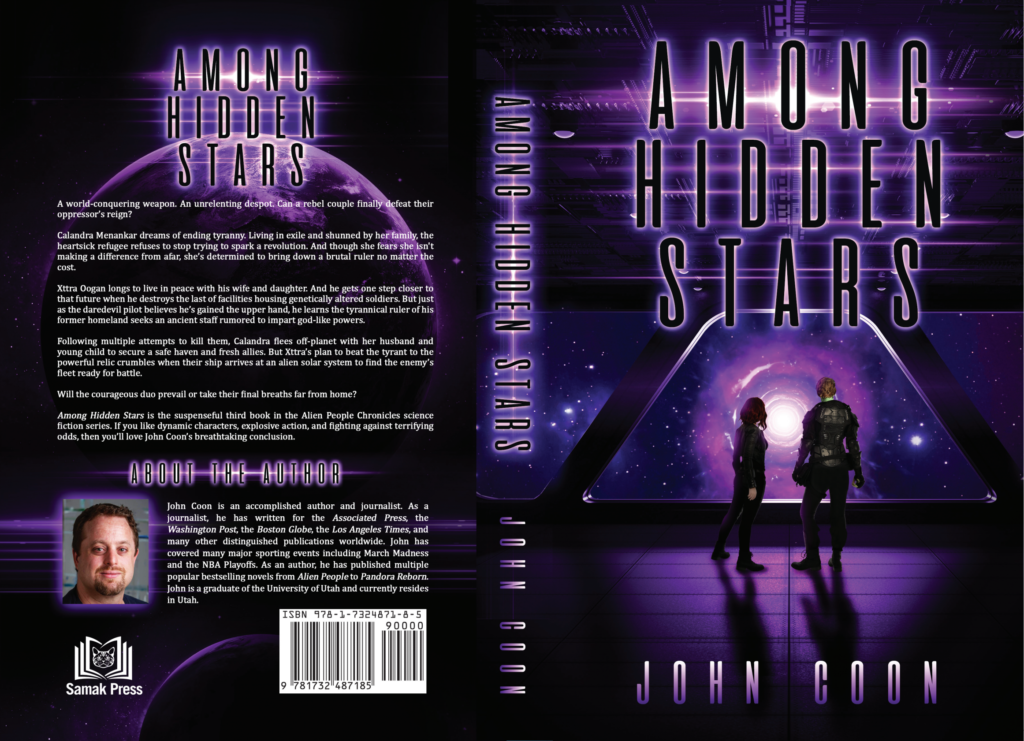 Indiana Jones in space.
That's the elevator pitch I crafted to describe Among Hidden Stars — my brand new science fiction novel. A simple description embodying the essence of the central plot driving this thrilling conclusion to my Alien People Chronicles series. Now you all have a chance to discover for yourselves why I used that descriptor for the latest adventure of Calandra and Xttra.
Among Hidden Stars makes its official debut today.
The third chapter of the Alien People Chronicles starts four years into the future from where Dark Metamorphosis concluded. Calandra and Xttra are living in exile while battling to end Delcor's reign from afar. Their quest takes a new dangerous turn when they are drawn in a race to track down an ancient artifact housing unlimited knowledge before Delcor can claim possession of the relic and use it as a means to extend his tyrannical rule over of all of Lathos — their homeworld.
Among Hidden Stars is available to own in eBook, paperback, and hardcover formats at major booksellers worldwide.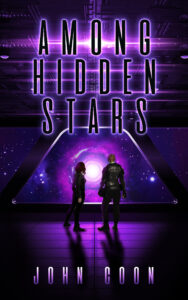 If you pre-ordered the eBook, this is the day you can expect it to be delivered to your tablet or smartphone. If not, hurry and get your copy now. You don't want to miss out on seeing what happens to Calandra and Xttra next.
Sample the first few chapters of Among Hidden Stars at these retailers:
(FYI: If you read the Amazon sample on the Kindle Cloud Reader, it does some funky things with the formatting. I assure you this is simply an odd cloud reader glitch. The eBook's formatting is quite normal and readable on your kindle or kindle app).