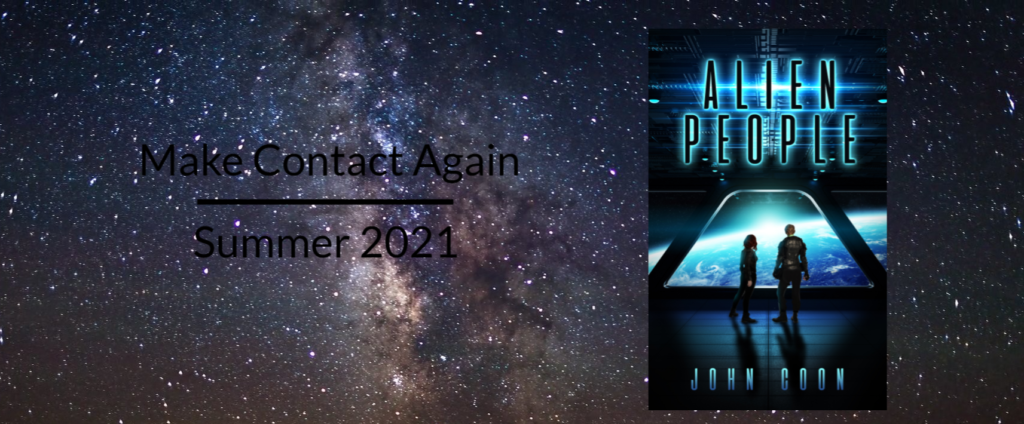 Are you ready to make contact a second time?
Alien People debuted last September with considerable success. My novel exceeded the modest goals and expectations I set for it, attaining Top 100 bestseller status in eight different science fiction categories on Amazon during its opening week. Alien People has continued to be popular entering its sixth month since publication. Readers have embraced the characters and world I created and love the original spin I put on a familiar staple of science fiction — the first contact story between aliens and Earth.
Now I'm pleased to announce that my upcoming novel will continue the story of Calandra Menankar and Xttra Oogan. The second chapter in the Alien People Chronicles will be my next book.
The title of this sequel will be …
Dark Metamorphosis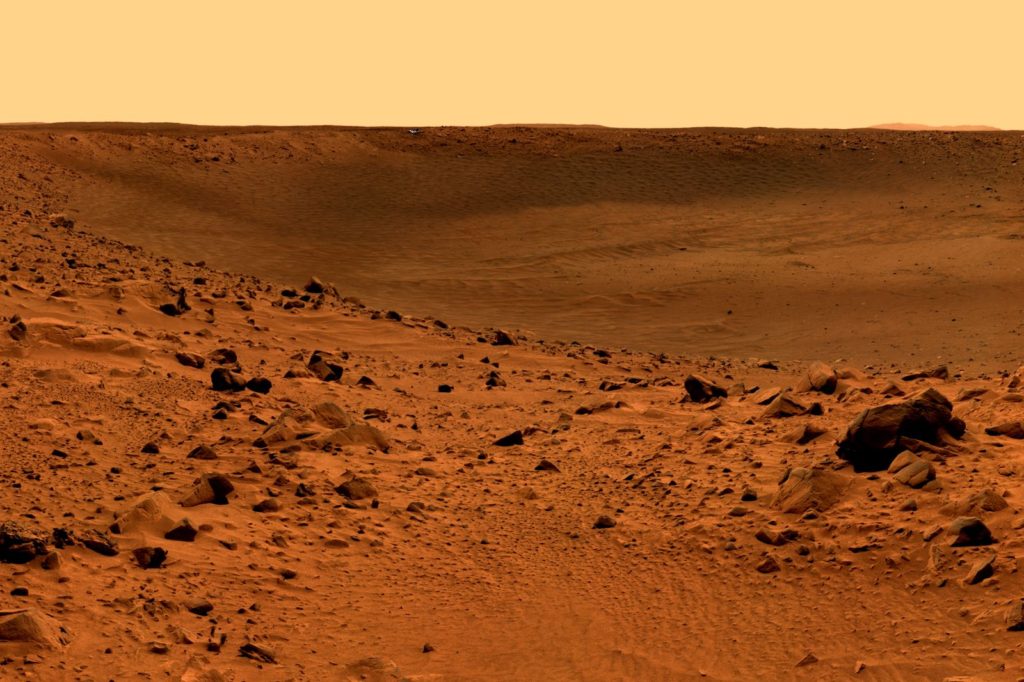 Here is a brief teaser for the second book in the Alien People Chronicles:
"An abduction to a distant planet. A deadly hidden secret exposed. Will a frightening past cost Calandra and Xttra their future?
One year has passed since Calandra and Xttra returned to Lathos after narrowly surviving their expedition to Earth. The couple bears physical and emotional scars from their time among the Earthians. Now a startling revelation from a friend framed as a traitor has turned their world further upside down.
Xttra is abducted by agents of a rival nation while on a mission to uncover the truth. He is taken across the stars back to the Earth system where a dormant killer tied to heinous acts from Ra'ahm's past has been revived. Now the fate of Earth may hinge on his ability to destroy this alien menace and his willingness to forgive the Earthians.
Separated from her soulmate, Calandra searches out clues on where Xttra has been taken. What she uncovers is a web of dark secrets she was never supposed to know. A Ra'ahm leader thought to be long-dead lives and evidence surfaces of unspeakable crimes from the past tied to the nation's ruler himself.
Will Xttra and Calandra survive the dangers they've exposed? Or will these revelations destroy them before they can find one another again?
Dark Metamorphosis is the thrilling new chapter in the Alien People Chronicles and the latest captivating science-fiction novel from bestselling author John Coon. If love relentless action, grand adventure, and dynamic characters, then you'll love this pulse-pounding immersive sequel to Alien People."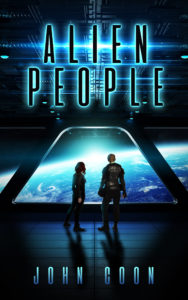 As was the case with Alien People when it debuted, Dark Metamorphosis will be available at major booksellers both in ebook and paperback format when it is published later this summer. I'm thrilled to continue the story of Calandra and Xttra and I hope readers will embrace this latest chapter as much as the first one.
Check back with my author page in the weeks and months ahead. I will have more updates on Dark Metamorphosis as the publication date draws near.