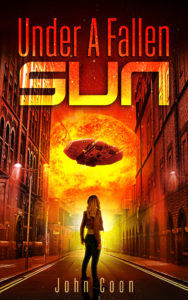 Paige is on a desperate quest to find her missing brother Todd. She undertakes a road trip with her friends along the same route where he vanished nearly a month earlier. A broken down car leads them to seek help in Travis, an isolated West Texas town.
Travis harbors frightening secrets. A mysterious energy barrier traps all visitors within the town. Signs of violent struggles are present in many buildings. And horrifying changes have overtaken the few surviving residents.
Efforts to unravel the frightening mystery behind what happened in Travis brings the group face to face with an adversary from across the stars. An enemy they never knew existed has come to Earth. Now the fate of the entire human race could hinge on the survival of Paige and her friends.
Amazon best selling author John Coon delivers a captivating science fiction thriller that explores what it means to be human and the terrifying implications of humanity not being alone in the galaxy.
Available at these major booksellers: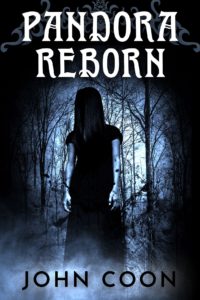 A buried chest is unearthed. A malevolent witch returns. Can Ron Olson stop her before she destroys Deer Falls?
Ron is a reluctant newcomer to this small Colorado town. Adjusting to Deer Falls is tough for Ron, who has been torn away from his father, his friends, and his soccer team.
His situation takes a frightening turn when a mysterious woman in black is released from a buried chest that imprisoned her. This ancient and powerful evil descends upon Deer Falls once again, like she did 55 years earlier, and a series of unexplained deaths follow. No one is safe. Anyone in the town could be next.
Ron is soon targeted by the centuries-old malevolent witch as she spreads terror and death upon Deer Falls a second time. Will Ron and his new friends find out the truth behind the string of deaths and disappearances and stop the witch before more people die?
John Coon's debut novel, Pandora Reborn, is a relentlessly suspenseful small town horror tale in the tradition of Stephen King and Charles L. Grant that will hook you from start to finish.
Available at these major booksellers: